JAMIE SINCLAIR #1
In this taut debut thriller, Nichole Christoff introduces a savvy private investigator with nerves of steel—and a shattered heart.

As a top private eye turned security specialist, Jamie Sinclair has worked hard to put her broken marriage behind her. But when her lying, cheating ex-husband, army colonel Tim Thorp, calls with the news that his three-year-old daughter has been kidnapped, he begs Jamie to come find her. For the sake of the child, Jamie knows she can't refuse. Now, despite the past, she'll do everything in her power to bring little Brooke Thorp home alive.

Soon Jamie is back at Fort Leeds—the army base in New Jersey's Pine Barrens where she grew up, the only child of a two-star general—chasing down leads and forging an uneasy alliance with the stern military police commander and the exacting FBI agent working Brooke's case. But because Jamie's father is now a U.S. senator, her recent run-in with a disturbed stalker is all over the news, and when she starts receiving gruesome threats echoing the stalker's last words, she can't shake the feeling that her investigation may be about more than a missing girl—and that someone very powerful is hiding something very significant . . . and very sinister.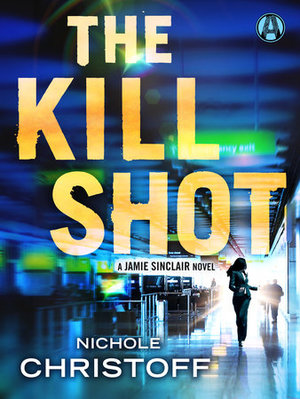 JAMIE SINCLAIR #2
A FINALIST FOR THE DAPHNE DU MAURIER AWARD FOR EXCELLENCE IN SUSPENSE/MYSTERY FICTION • In an explosive thriller for readers of Lee Child, Alex Berenson, and Brad Taylor, P.I. and security specialist Jamie Sinclair finds herself caught in a dangerous game of international cat-and-mouse.

Jamie Sinclair's father has never asked her for a favor in her life. The former two-star general turned senator is more in the habit of giving his only child orders. So when he requests Jamie's expertise as a security specialist, she can't refuse—even though it means slamming the brakes on her burgeoning relationship with military police officer Adam Barrett. Just like that, Jamie hops aboard a flight to London with a U.S. State Department courier carrying a diplomatic pouch in an iron grip.

Jamie doesn't have to wait long to put her unique skills to good use. When she and the courier are jumped by goons outside the Heathrow terminal, Jamie fights them off—but the incident puts her on high alert. Someone's willing to kill for the contents of the bag. Then a would-be assassin opens fire in crowded Covent Garden, and Jamie is stunned to spot a familiar face: Adam Barrett, who saves her life with a single shot and calmly slips away. Jamie's head—and her heart—tell her that something is very wrong. But she's come way too far to turn back now.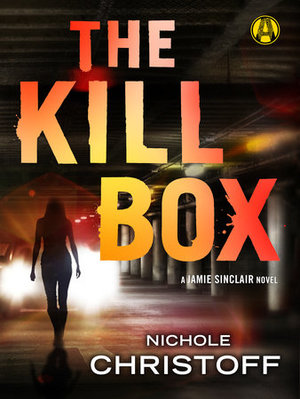 JAMIE SINCLAIR #3
NAMED ONE OF THE BEST BOOKS OF THE YEAR BY LIBRARY JOURNAL • In an intense thriller that's perfect for fans of Lee Child or Lisa Gardner, security specialist and PI Jamie Sinclair tackles a cold case that could cost her the one person who means the most to her.

Hardworking Jamie Sinclair can't wait for the weekend. She plans to be off the clock and on the road to wine country with handsome military police officer Adam Barrett. But when a strung-out soldier takes an innocent woman hostage and forces his way into Jamie's bedroom, everything changes. Jamie's never seen the soldier before. But he's no stranger to Barrett—and with one word he persuades Barrett to pack a duffel and leave Jamie in the lurch.

Jamie cannot fathom why Barrett would abandon her without explanation. But as the consequences of an unsolved crime threaten to catch up with him, a late-night phone call sends Jamie racing to Barrett's hometown in upstate New York. In a tinderbox of shattered trust and long-buried secrets, Jamie must fight to uncover the truth about what really occurred one terrible night twenty years ago. And the secrets she discovers deep in Barrett's past not only threaten their future together—they just might get her killed.
JAMIE SINCLAIR #4
Security specialist and PI Jamie Sinclair finds herself in deadly waters off the steamy Gulf Coast in this combustible thriller from the award-winning author of The Kill Box.

Never in her life has Jamie Sinclair anticipated a weekend getaway more. After four months apart, she's flying to Mississippi to see her would-be boyfriend, military police officer Adam Barrett. Barrett's currently stationed in the same Gulf Coast town where Jamie got her start as a private investigator, and she's equally excited to reconnect with her old mentor, Ray Walther, and his pregnant wife, Corinne, who's Jamie's best friend.

But all hopes for a relaxing and romantic weekend are shattered when a dirty bomb explodes on a riverboat packed with military, killing dozens of soldiers. In the chaotic aftermath, Jamie believes that she spots the bomber—and recognizes him from her past. As Barrett and Jamie race to catch the terrorist before he strikes again, Ray and Corinne become targets themselves. And this time around, Jamie won't let a little thing like the law keep her from protecting the people she loves most—no matter the cost.
Reviews
The Kill List
"Intelligent and fast-paced, Nichole Christoff's debut thriller takes off like a rocket and never slows down."
— New York Times Bestselling Author Karen Rose
The Kill Shot
"Christoff doesn't make the adventure a cake walk. She understands how to keep her readers riveted from beginning to end."
— USA Today
The Kill Box
"An edge-of-the-seat thriller that doesn't let up until the very last page."
— Library Journal
The Kill Chain
"The Kill Chain is a pulse-pounding tale of criminal suspense that hits the nail on the head in so many ways that it is hard for me to categorize all of them."
— B.K. Bass for Peak Story Reviews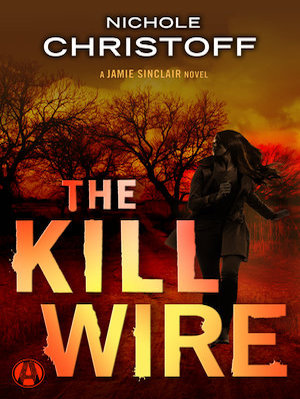 JAMIE SINCLAIR #5
Security specialist and PI Jamie Sinclair crosses interstate boundaries—and personal ones too—in this electrifying thriller from an award-winning author who "understands how to keep her readers riveted from beginning to end" (USA Today).

With a long list of high-profile, high-paying clients, Jamie Sinclair has her hands full—and that's the way she likes it. Still reeling from the brutal investigation that drove a wedge between her and her boyfriend, military police officer Adam Barrett, Jamie is counting on hard work to help her forget her recent history—but then DEA agent Marc Sandoval barges back into her life. The last time they worked together, Jamie almost crossed all kinds of lines. Now Marc doesn't just want Jamie, he needs her . . . because she's the only one who can help him—and the little boy he never told her about.

Marc's ex has vanished, leaving their six-year-old son in his care. Despite a troubled past, Elena never wavered in her duties as a parent, so something must be very wrong now. Teaming with Marc to track Elena through her home state of Colorado and beyond, Jamie finds herself on a cross-country search for the missing mother of Marc's child, at a crossroads with Adam, and on a collision course with the killers who'll stop at nothing to find Elena first.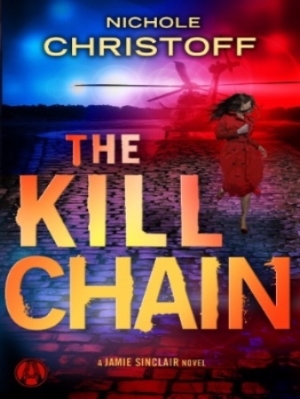 JAMIE SINCLAIR #6
Security specialist and PI Jamie Sinclair shoots for the stars in this breakneck thriller. Her enemies shoot to kill. "[Nichole Christoff] understands how to keep her readers riveted from beginning to end." (USA Today)

In Jamie Sinclair's line of work, there's no such thing as too careful. Not when clients like Madeline Donahue come knocking on her door. Madeline claims a disgruntled robotics engineer is blackmailing her boss—an eccentric tech billionaire—and holding the computer systems of their satellite and space payload company hostage. With U.S. government secrets at stake, Madeline wants Jamie to protect her as she pays the ransom. But is it really ransom? Or personal payback?

The late-night dead drop starts off badly, and gets worse quickly when Jamie is framed for murder and more. Now, with the U.S. government trying to bring her down—and a team of hired guns aiming to take her out—Jamie is on the run, fighting to force a deadly conspiracy from the shadows. She'll have to move fast to get that target off her back—and to keep those she loves from becoming the weakest link in a powerful enemy's kill chain.